Yo what up.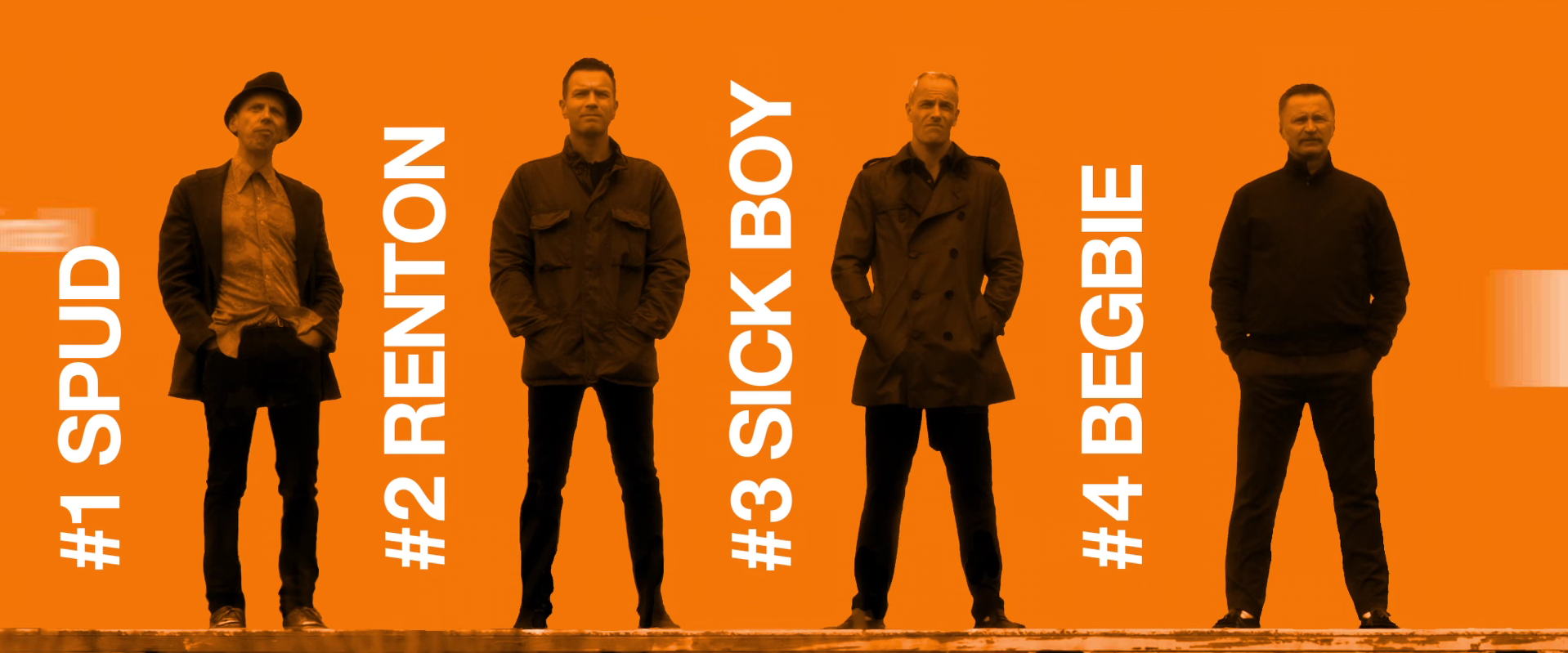 T2 Trainspotting
So I just saw the UK quad pop up: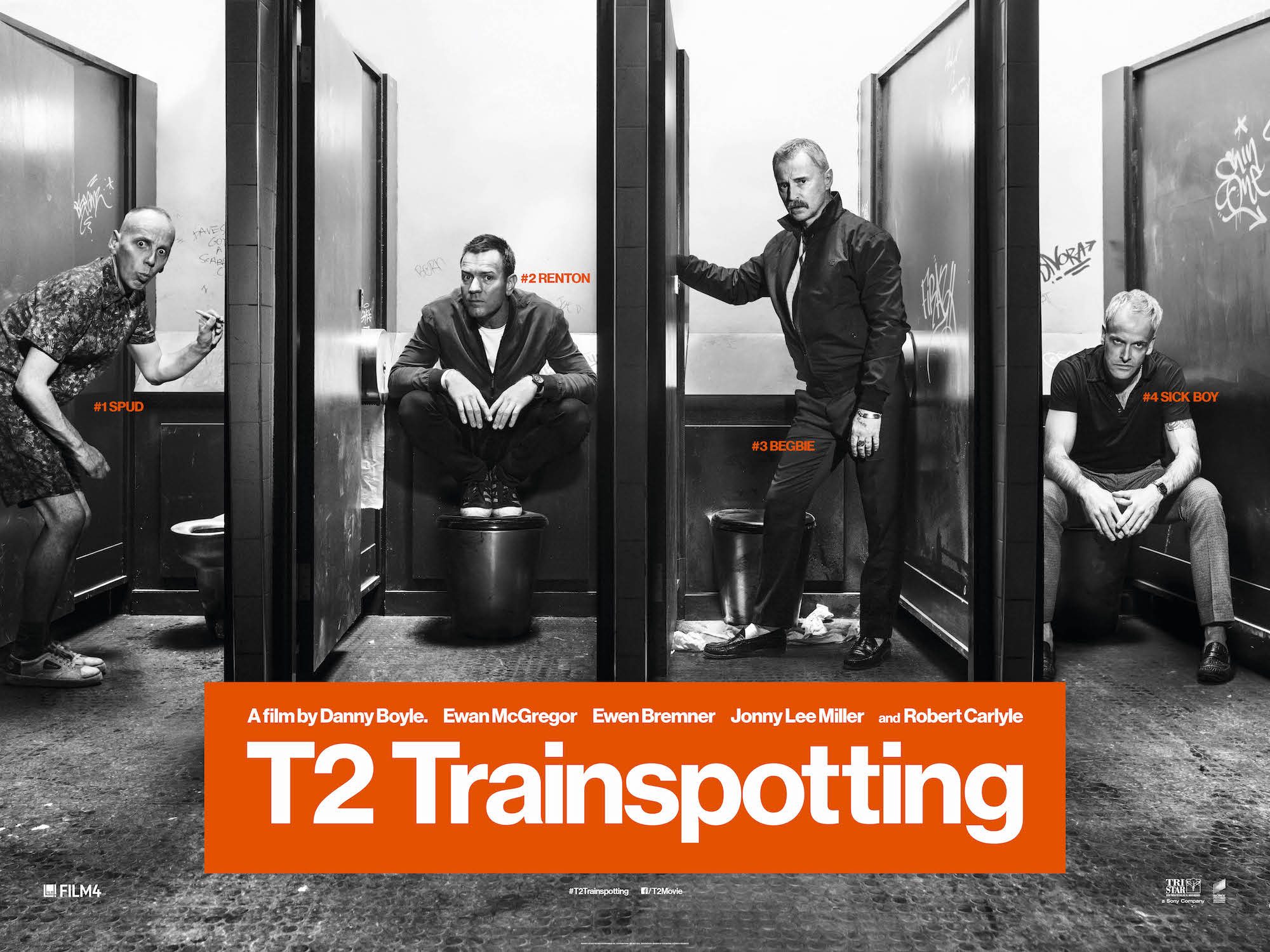 Then Duke send me this:
T2 Trainspotting Official Trailer
First there was an opportunity......then there was a betrayal. Twenty years have gone by. Much has changed but just as much remains the same. Mark Renton (Ewan McGregor) returns to the only place he can ever call home. They are waiting for him: Spud (Ewen Bremner), Sick Boy (Jonny Lee Miller), and Begbie (Robert Carlyle).
Which reveals a fuck lot more than this did:
T2 Trainspotting Teaser
Director Danny Boyle, reunites the original cast: Ewan McGregor, Ewen Bremner, Jonny Lee Miller and Robert Carlyle. T2: Trainspotting Only In Cinemas. Subscribe for exclusives: http://bit.ly/SonyPicsSubscribeYT
Well, There it is...
T2 Trainspotting Posters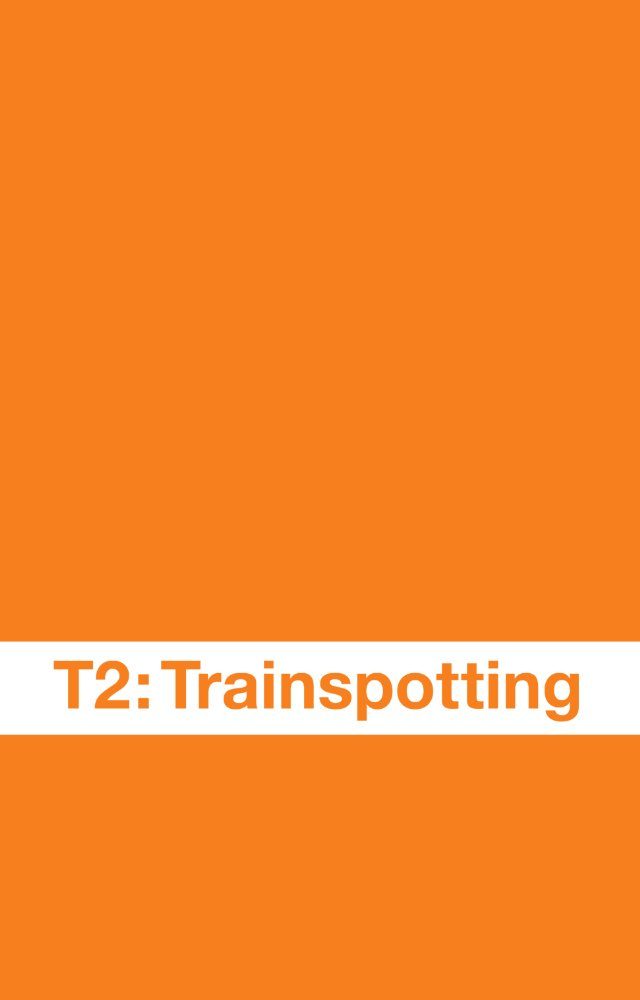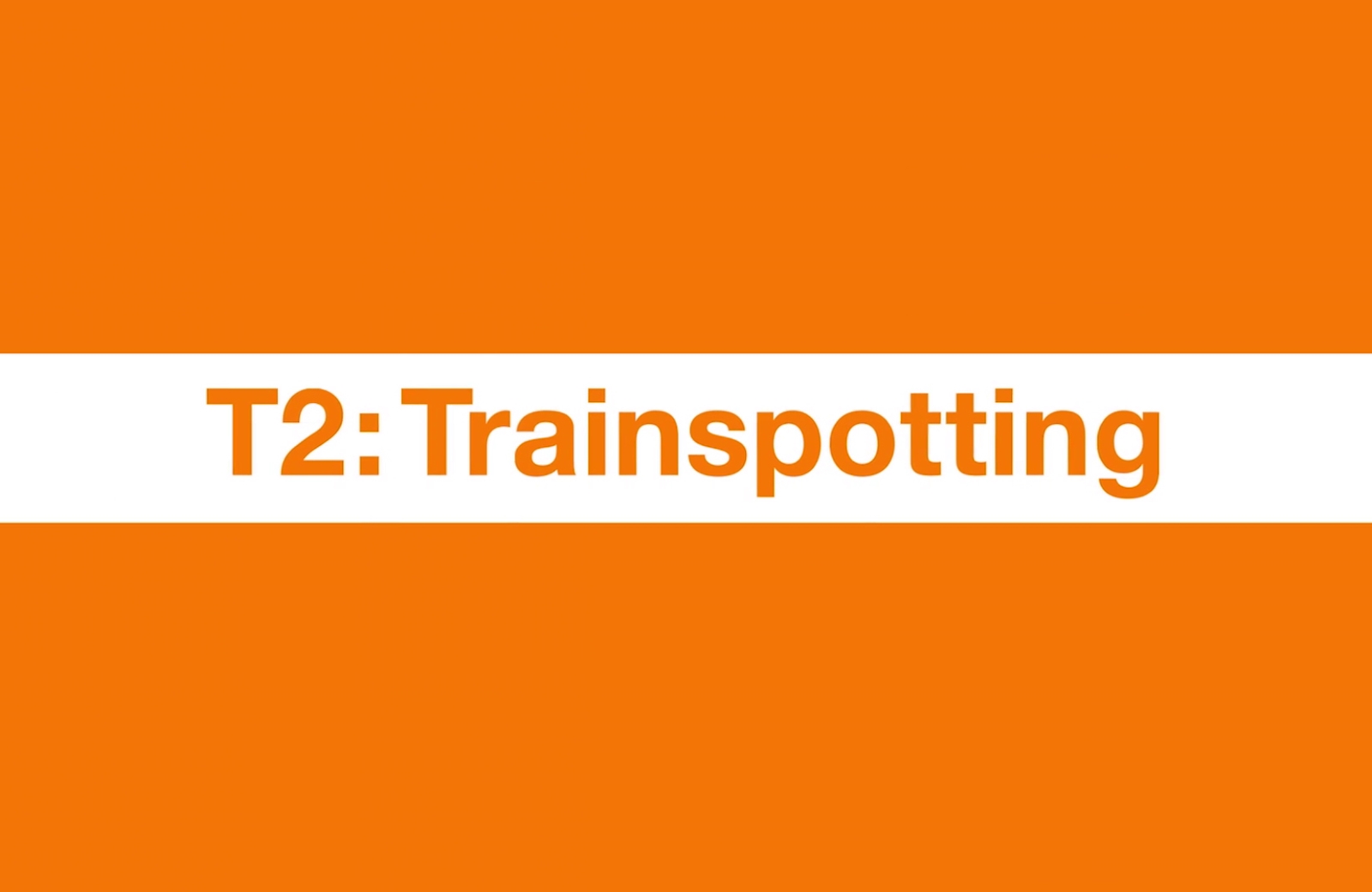 "People think it's all about death and desperation and dying and all that shit which is not to be ignored,  but what they forget is the pleasure of it. Otherwise... We wouldn't do it. I mean we're not fucking stupid, or at least were not that's fucking stupid.

Take the best orgasm you've ever had...multiply it by a thousand and you still know where near it."
Trainspotting movie clips: http://j.mp/1uvIWVo BUY THE MOVIE: http://amzn.to/sihviD Don't miss the HOTTEST NEW TRAILERS: http://bit.ly/1u2y6pr CLIP DESCRIPTION: Renton (Ewan McGregor) and his mates run from the law and play soccer while he espouses his philosophy on life as a heroin addict.